Location: Imperial College London, Skempton Building, Room 201
The KLEE Workshop 2022 will take place at Imperial College London, South Kensington Campus, which is near Hyde Park, the Royal Albert Hall, the Science Museum, the Museum of Natural History and the Victoria and Albert Museum.
The College can be reached from the Underground station of South Kensington, on the District, Circle and Piccadilly lines. Follow Exhibition Road until you reach the Science Museum. After the entrance to the Science Museum turn left on Imperial College Road. Skempton Building is the second one on the right, the workshop takes place in Room 201.
Reception: Eastside Restaurant and
Bar

Just leave Skempton Building to the left, turn left on Exhibition Road and after 35m turn right into Princes Gate (not Princes Gate Mews). The Eastside Bar is right at the end of the lawn.
On maps
On images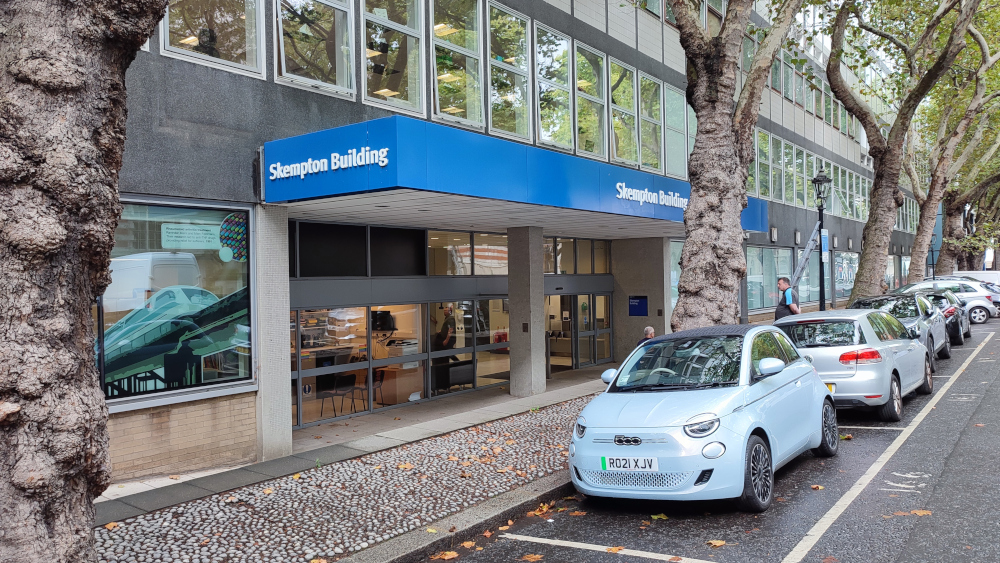 Entrance to Skempton Building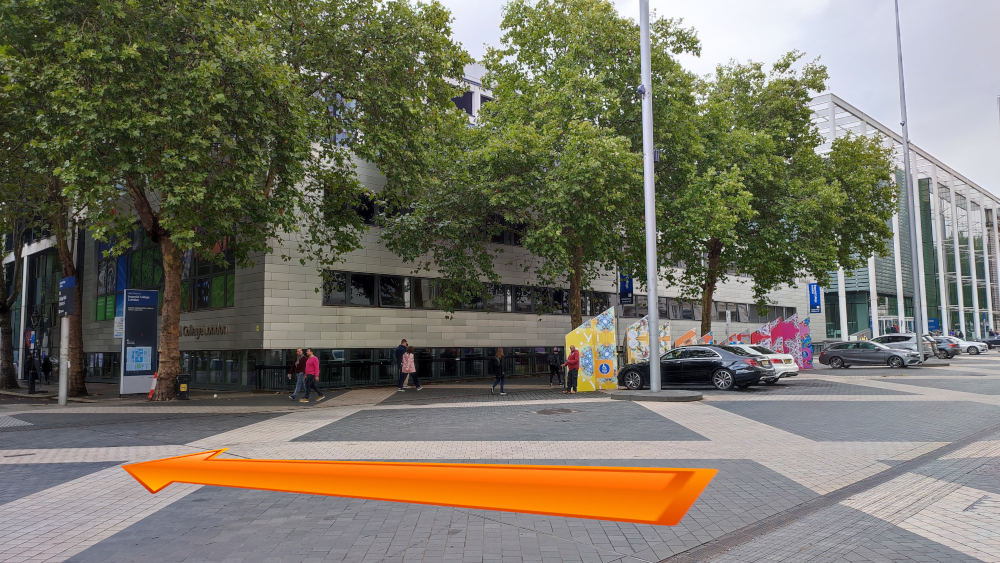 Arrival from Exhibition Road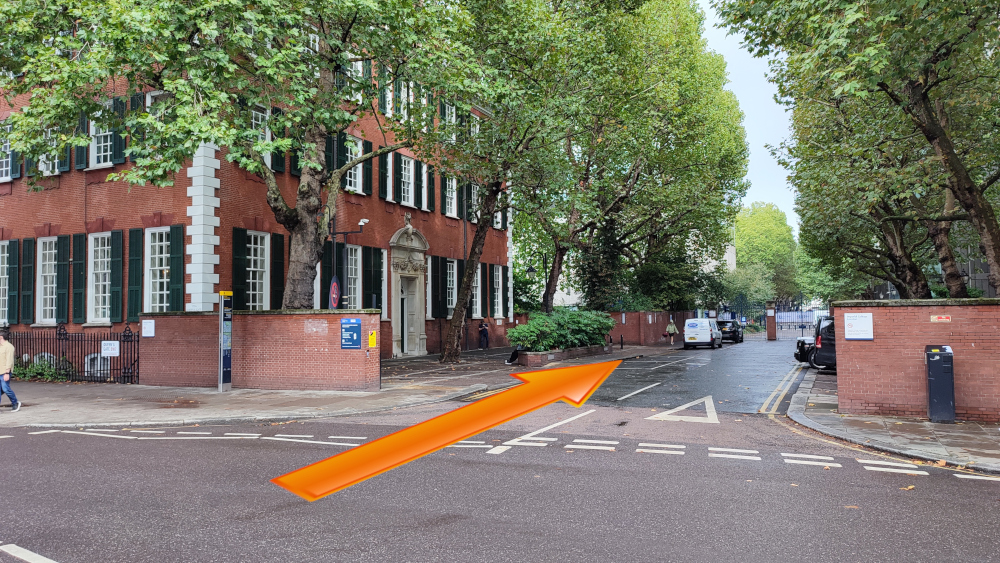 Arrival from Queen's Gate
Posters
It is your responsibility to print the poster. You could bring it with you, or if you arrive early enough in London, you could print it here. For instance, Snappy Snaps offers such a printing service relatively close to the workshop location. However, if you use such a service, we recommend calling in advance to confirm it is possible to print your poster in time. Another company that is able to print on short notice is Urgentprinting.
Before travelling to Imperial roll your poster the opposite way to which it has been rolled to help it flatten before placing it on the poster stands.
Airports
&

Transportation

We recommend all attendees to use their

Contactless Card

for getting around on public transport services (including getting to and from Heathrow/Gatwick airports). Alternatively an

Oyster Card

can be acquired if contactless card is not available or too expensive to use in the

UK

. Many Londoners rely on the

CityMapper app

to plan their trip across the city via public transport.

London has 6 major international airports (Heathrow, Gatwick, City, Stansted, Luton, Southend). London is the main intercontinental air hub for both America and Asia. The two major airports are Heathrow and Gatwick, with daily flights to the four continents, while the other four airports have a large number of flights mostly to European destinations.

Heathrow airport has direct underground access to central London through the Piccadilly line, as well as the fast Heathrow Express train (arriving in Paddington station). Gatwick airport is connected to central London (Victoria station) through the Gatwick Express train and buses. Stansted is connected to central London through the Stansted Express train (Liverpool Street Station) and buses. Luton has good train connections to St. Pancras station as well as bus connections to Victoria.

If you choose to come to London via Eurostar, you will arrive in St. Pancras Station, which has direct access to the Piccadilly line.
Restaurants nearby
There are many restaurants nearby the campus. They are mostly centred around the South Kensington station and Gloucester Road. For some suggestions see the map below: